Aluminum crab pot anodes
Chalco specializes in the production of aluminum anodes and has many years of production experience. It is customized according to customer drawings to meet customer needs. The aluminum alloy sacrificial anode produced by our company adopts excellent raw materials, mature production technology and advanced instrument inspection to ensure that each anode meets the requirements of national standards.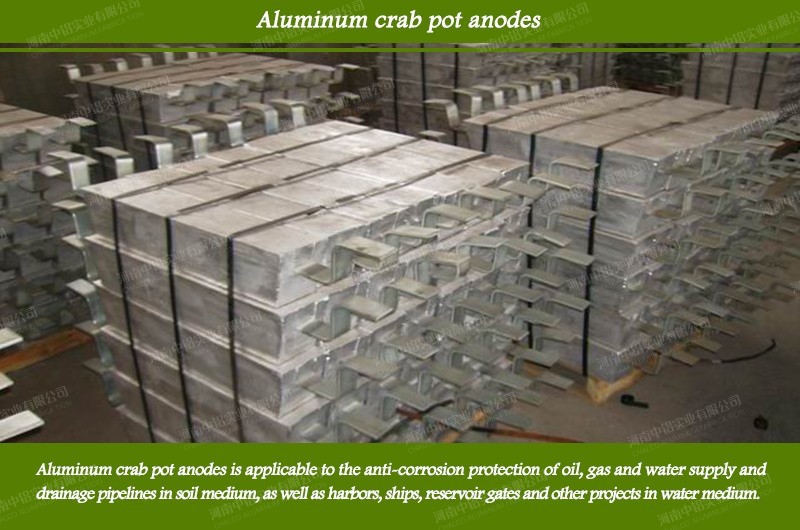 Aluminum crab pot anodes
Aluminum crab pot anodes is applicable to the anti-corrosion protection of oil, gas and water supply and drainage pipelines in soil medium, as well as harbors, ships, reservoir gates and other projects in water medium.
Aluminum crab pot anodes features:
(1) Low specific gravity and high chemical activity;
(2) The potential is negative and the driving potential is large;
(3) Large theoretical capacitance and low polarizability;
(4) It is especially suitable for high resistivity media.
(for resistivity greater than 100 Ω? M, banded aluminum anode is recommended)
Free offer of products, welcome to consult at any time, we will give the first reply.Our Email: