Aluminum pencil anodes
Aluminum pencil anodes is a conductive rod connected to a metal structure or installed in a metal device. This part is used to reduce the corrosion of metal objects, including buildings and structures.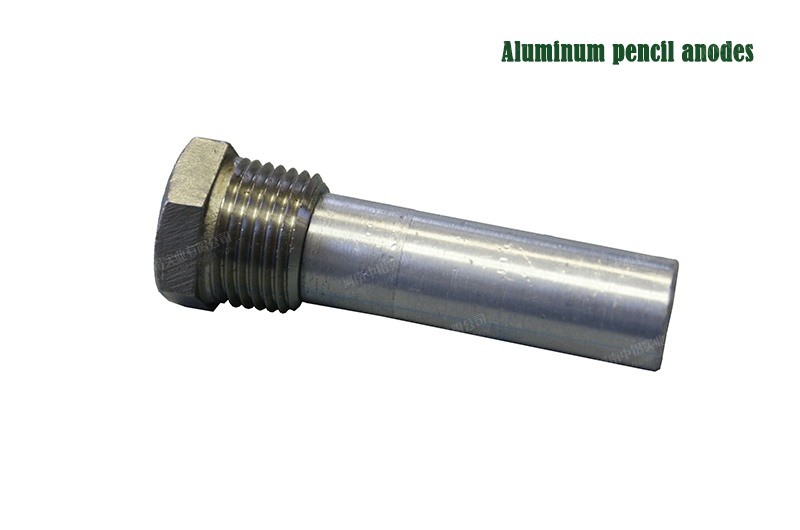 Aluminum pencil anodes
Corrosion becomes more severe in underwater or humid environments. Over time, corrosion will damage a structure that threatens its stability. Therefore, engineers often use aluminum pencil anode to prevent the degradation of metal structures. One of them is to place one or more aluminum pencil anodes in or near the corrosion prone area to make the aluminum anode become the sacrificial anode of the metal structure. This process is called cathodic protection, which is a method to prevent the corrosion of the metal structure in the liquid.
Aluminum anode is a more corrosive metal. When it is placed next to the less corrosive metal, it will corrode instead of it. Aluminum anodes are often used in ships, bridges in contact with water and other metal structures because they extend the life of the structure by ensuring that the metal remains strong for a long time.
Chalco aluminum is engaged in the production and R & D of cathodic protection materials and provides one-stop services for design, production, sales and construction. The company covers an area of about 16000 square meters and has an annual output value of 5000 tons. The company has more than 100 employees and several senior technicians. The company has 4 production workshops and 2 finished product warehouses. The company has passed ISO9001 quality management system certification, OHSAS18001 occupational health and safety management system certification and ios14001 environmental management system certification. The company has advanced production equipment, precision testing instruments, strict quality management system and high-quality staff to provide customers with high-quality products and technical services.
Free offer of products, welcome to consult at any time, we will give the first reply.Our Email: