Magnesium anodes
With the development of marine economy and coastal defense construction, the power supply working in marine environment will be paid attention to. As a new type of power supply, seawater activated battery uses active metal as anode and provides current by the activation and dissolution of metal anode in seawater. The battery does not need to carry electrolyte, so it has high energy density, long storage time and good safety. It has been widely used in underwater equipment.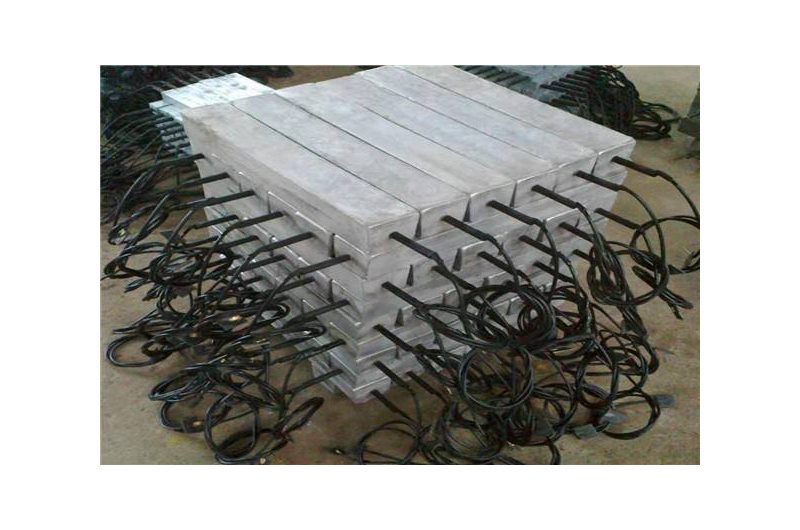 Magnesium anodes
Magnesium metal has a relatively negative electrode potential (− 2.37 V (relative to the standard hydrogen electrode)), a large theoretical specific capacity (2.2 A · H / g) and a small relative density (1.74 g / cm3) [8 − 12]. It is a potential anode material. Therefore, in theory, magnesium anodes It can work at a very negative potential, and magnesium per unit mass can transport more electrons to form a current.
Different cathode active materials need to be matched with different magnesium anodes materials. Adding alloying elements to magnesium by alloying is the primary way to improve the electrochemical properties of magnesium anode materials. At present, the following magnesium alloys have been developed as anode materials to meet the needs of different types of seawater activated batteries. Including mg Al Zn system, Mg Li system, Mg Hg GA system, mg Al Pb system and mg Al TL system, which can be selected according to the specific needs of customers.
Free offer of products, welcome to consult at any time, we will give the first reply.Our Email: